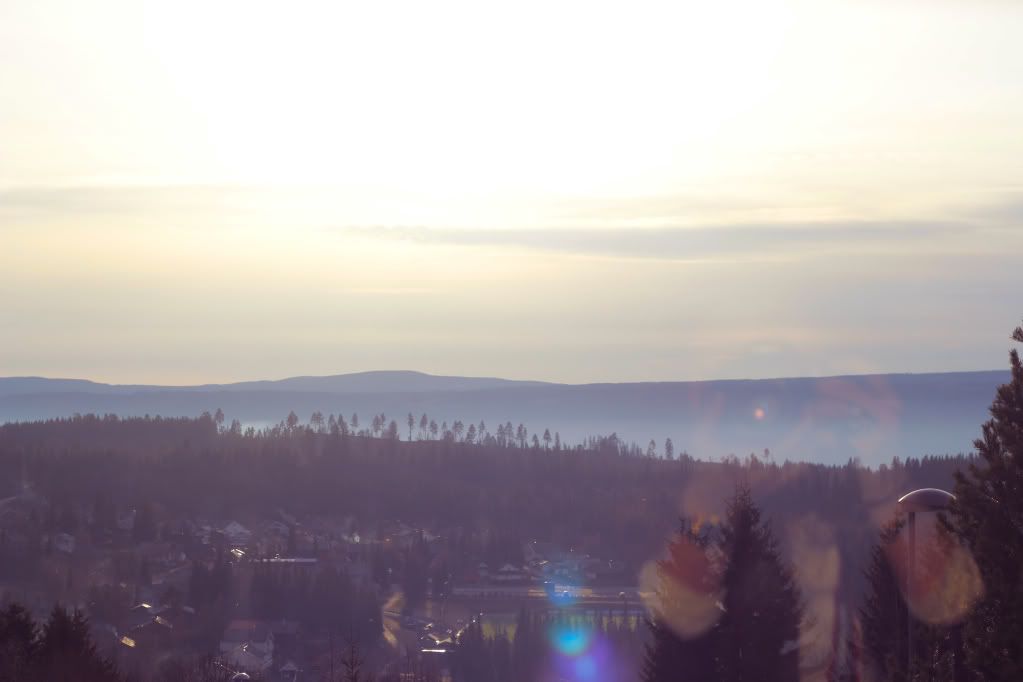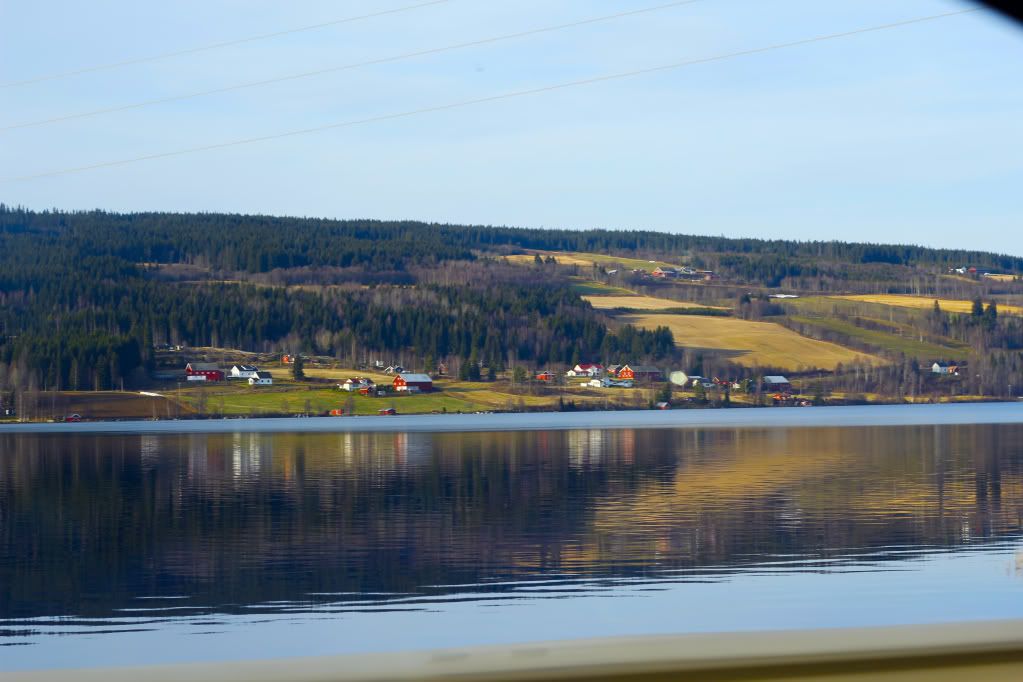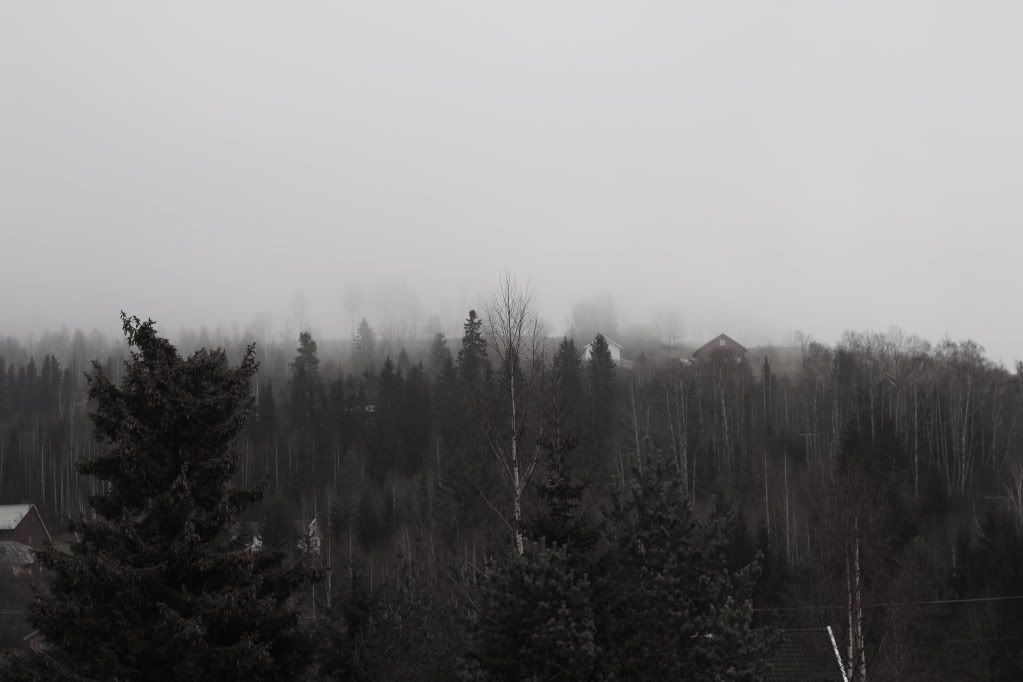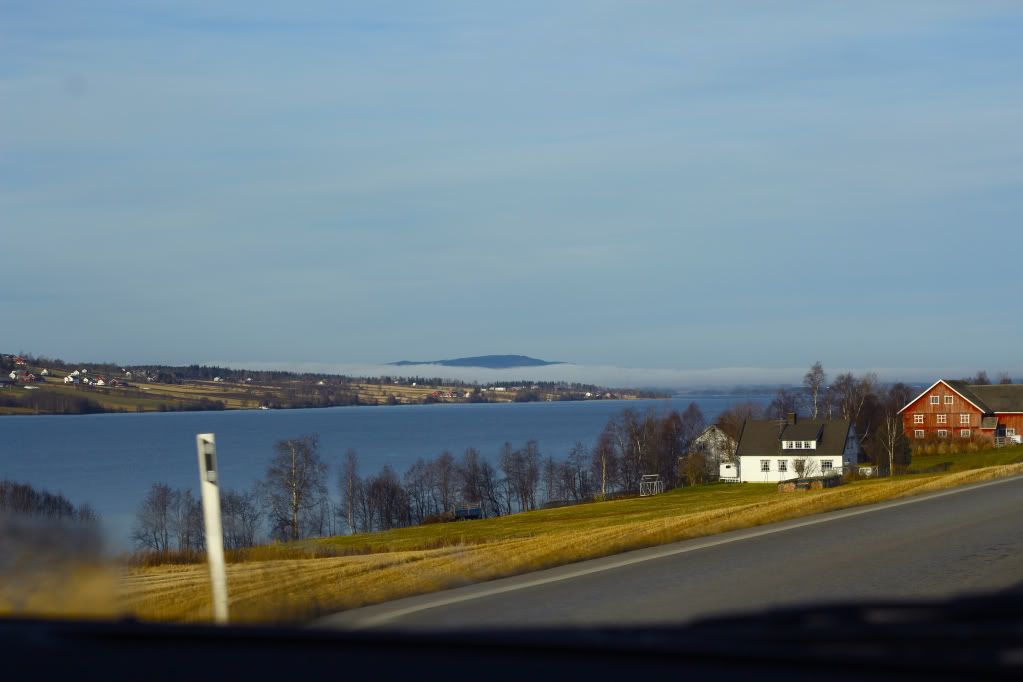 ph. by me.
These pictures were taken this sunday on our way to Lillehammer, or Lill'ham as my friend Synnøve usually
say. It was such a lovely weather, except from the extremely thick fog we met about half way up. Anyway,
it disappeared almost as fast as it appeared and we had such a great road trip and a lovely sunday. The sun is shining
today as well, and the ground, roofs and cars are all covered in frost. Such a beautiful sight.
Wish you all a lovely day.