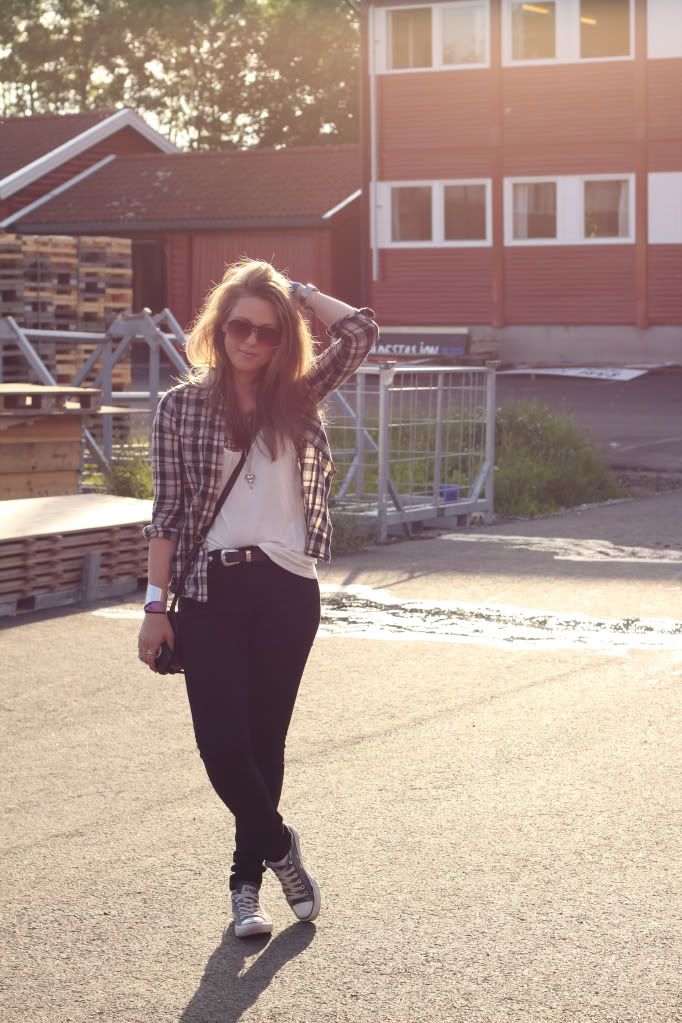 photo by Katinka.
photos by me.
Sorry I forgot to mention I would be gone for a whole week! I'm at a festival working for NRK P3.
I'm having the best time of my life - and not even the rain we've had the past couple of days bothers me.
Still, I had a couple of days to work on my tan line. I've met a bunch of amazing people, shot some great pictures,
and seen some AMAZING concerts! 30 Seconds to Mars was insane, Linkin Park was great, Tinie Tempah
blew me a kiss from the stage, and Brandon Flowers smiled at me as I cried and sang my heart out throughout
his amazing concert. I managed to get all in front and in the middle at the Brandon Flowers concert, and
there are not enough words in the world to describe what I'm feeling now. Katinka, who came with me to Hove,
is the best. We are having a great time, enjoying the festival life, making the campers happy and playing around!
Tonight we are excited to see Robyn on stage! I'll be back with more pictures and updates on saturday.
PEACE 'N LOVE.
xx,
RP.