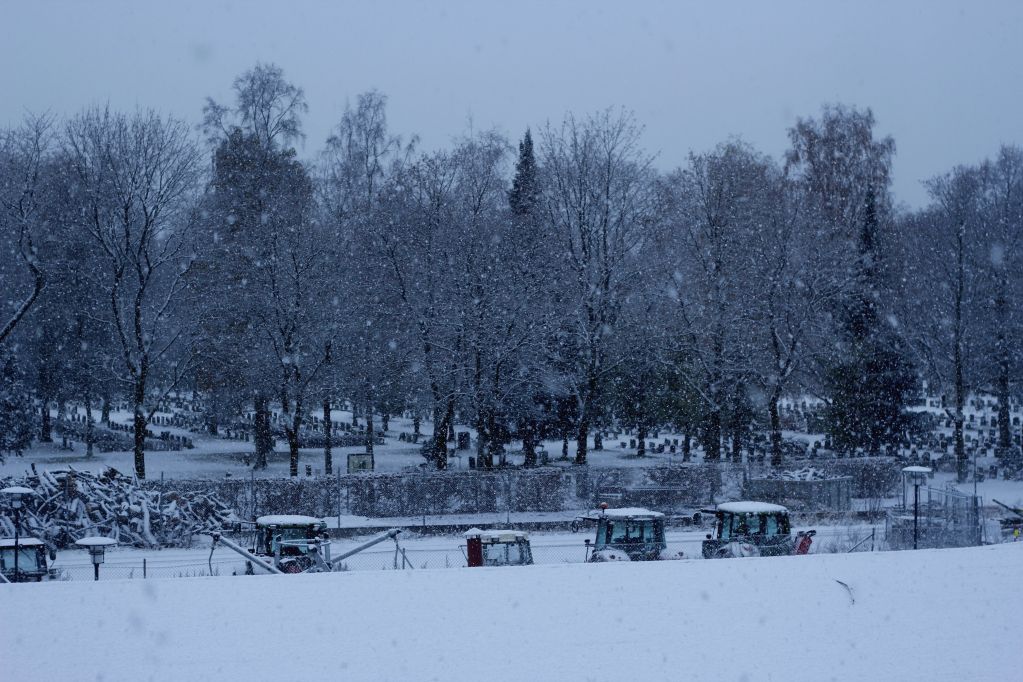 Well, not really snowbound, but the snowflakes are big as marbles, and it snows a lot. These photos are
taken this afternoon from my balcony. It's so beautiful and I feel the Christmas spirit come sneaking.
Clementines, gingerbread and cocoa. And Christmas music. Springsteen, The Killers, Dylan and Dolly
Parton, all have some of my favorite Christmas songs! I can't wait much longer - I love Christmas!
xx,