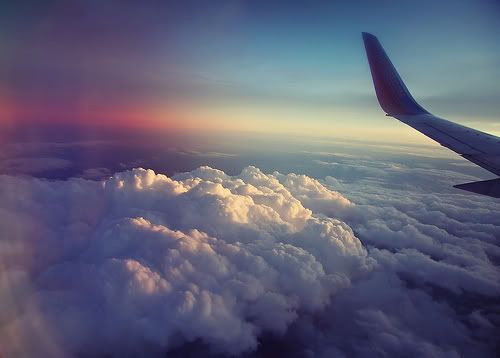 "The use of traveling is to regulate imagination by reality, and instead of thinking how things may be, to see them as they are." –Samuel Johnson
It is 05.45 and I'm sitting at Gardermoen airport, Norway. One of the greatest feelings in the world. I LOVE airports. All the excitements, expectations, the joy and all the different people gathered at one place - to leave for another place.
Our first plane leaves at 07.50 for Heathrow, London, and from there we'll move on to another plane, that will take us to Los Angeles.
I'm so excited. Can't believe this is finally happening. Can't believe all my exams are over, schools out and I'm going to the amazing America. A continent I've seen so little of, yet I've came to love it so much.
"The world is a book and those who do not travel read only one page." – St. Augustine