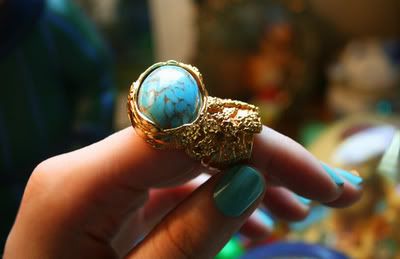 I fell in love with this ring immediately when I first saw a picture of it on a blog this summer. I love the blue stone, but this ring is just as beautiful in all the other colors, especially the red one.
I'm having a huge craving for this YSL ring and I'm planning to add it to my ring collection asap.
"There is no end of craving.
Hence contentment alone is the best way to happiness.
Therefore, acquire contentment."
- Swami Sivananda
xx,