Our plane landed safely back home yesterday after a rather turbulent trip. We flew over this terrible storm in huge parts of America. From my window spot I could easily notice the lightning underneath us.
This is what waited at home;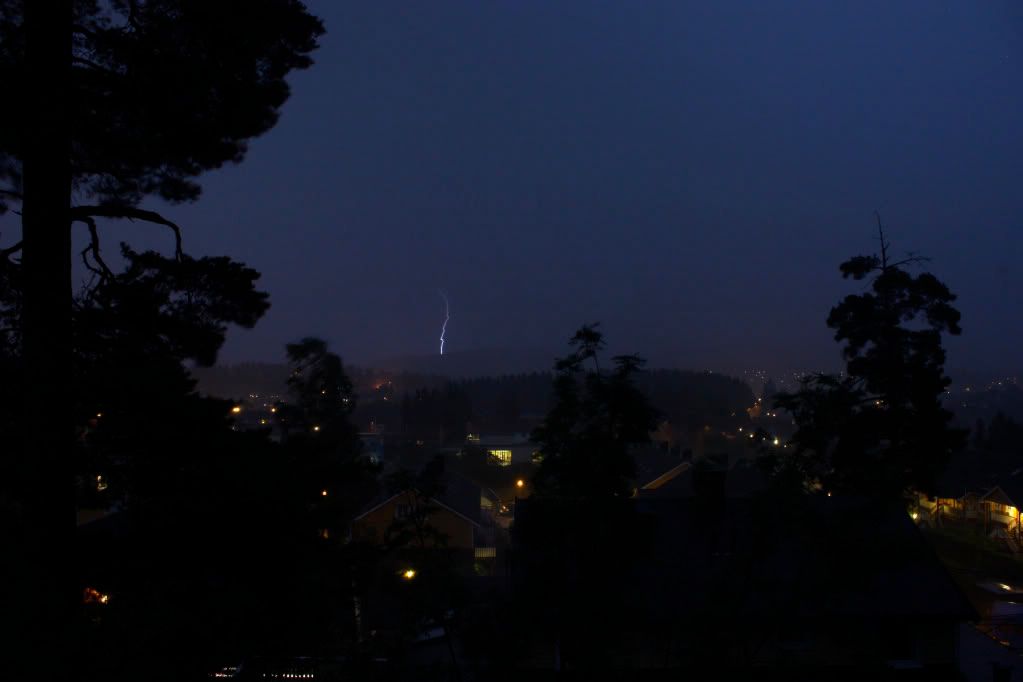 I can't explain the purple light in the pictures, but it's kind of cool I think!
Well, today it's back to work, 1 pm - 9 pm! When I come home I'll post some more pictures from California.
Have a wonderful day!
xx,