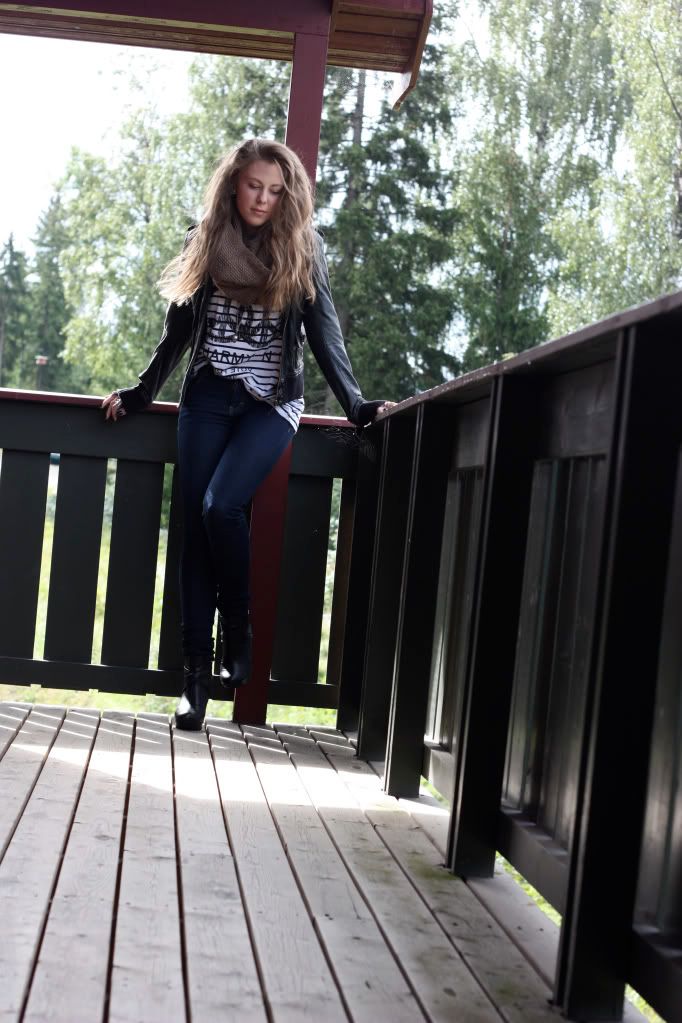 Outfit for today. Ten minutes after I took these outfit pictures, the sun came back and I just realize this will be to warm to wear. So I'll skip the scarf and the jacket.
Start school at 2 p.m so I've had a long, great morning. I even had time to take a little walk in the area around here. Lovely.
I'll be going home tomorrow and I look forward to sleep in my bed for the weekend. I miss my bed.
Wish you all an amazing day.
xx,