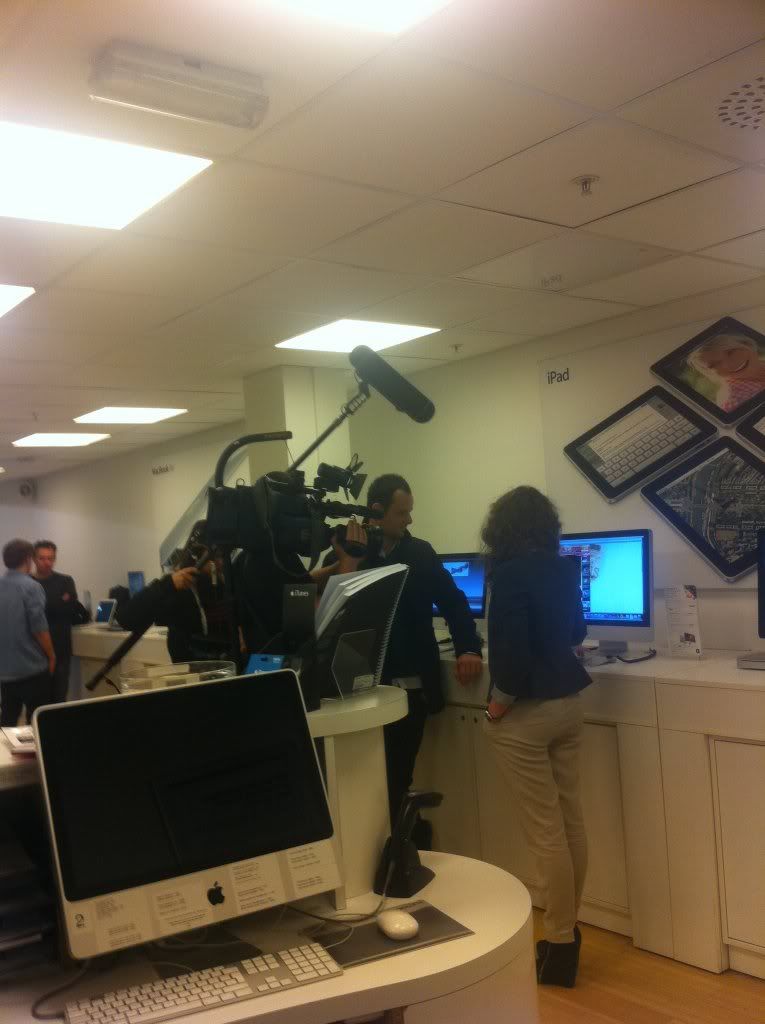 ph. by Betina Cecilia.
About a month ago I blogged about me working with NRK - Norwegian Broadcasting Corporation.
Yesterday I sat down with my family and watched myself on Migrapolis - a well-known norwegian
TV-program. It was weird and fun at the same time.
I was contacted by one of Migrapolis' hosts and I was interviewed about my dream of working with music.
The theme of yesterdays program was how some does everything to get attention and to become a celebrity,
while others get unwanted attention. My story is my dream of doing what I love the most. I want to live out my dream; working with music.
To be able to work with music, you need to get attention. You need to be seen, and promote your music.
It is very important that people don't get this wrong - I don't want to become a celebrity, I want to be known from what I love.
I was interviewed and brought to different experts on different fields. I met a stylist/editor of a norwegian fashion magazine,
I met a psychologist and I met one of my idols - Asbjørn Slettemark - a norwegian music journalist. I've experienced incredibly much,
met the most amazing people and learned more than I could ever imagine - about myself as well. I'm so grateful for this,
and I would like to thank Edin, one of Migrapolis' hosts, for guiding me perfectly through the shootings.
If you would like to see the show you can see it
here
. Unfortunately for my english-speaking readers, this show is all in norwegian.
xx,