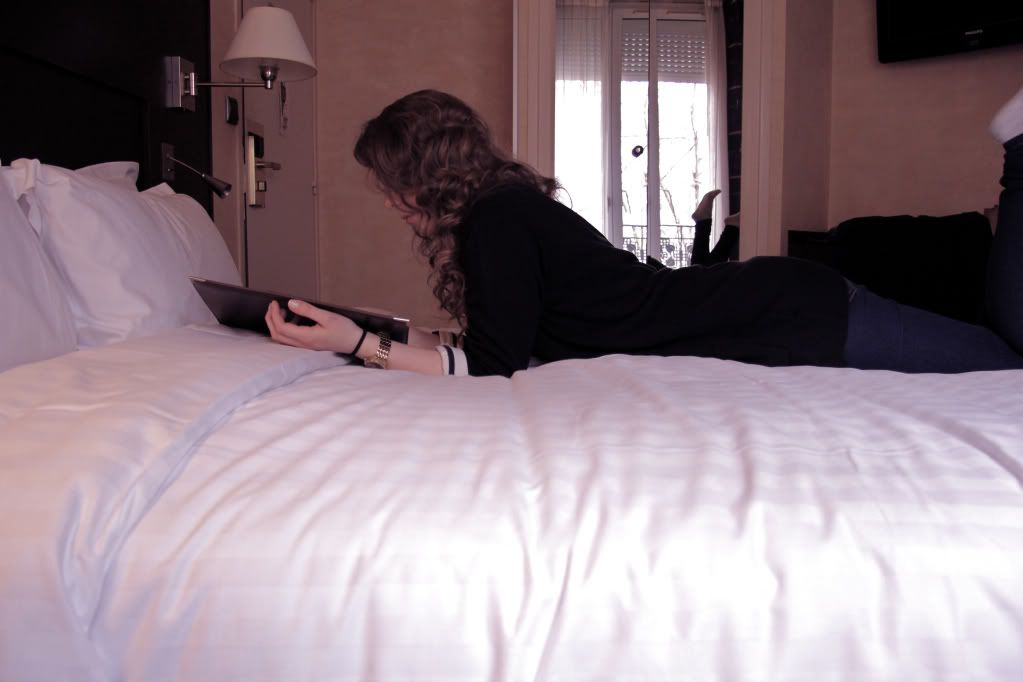 @ my hotel room in Paris.
I went to see my doctor today and I was told I have a throat infection. How lovely.
Anyways, I'm supposed to stay in for a couple of days, not stress or work hard, until I'm not so swollen.
Meaning I will be blogging a lot the next days, so the outcome is not that bad.
xx,