Here are some pictures from school at April 30th, this is our first day wearing out awesome "russe-pants" and some pictures from what we call "night to May Day" - the start of the "russe" celebration.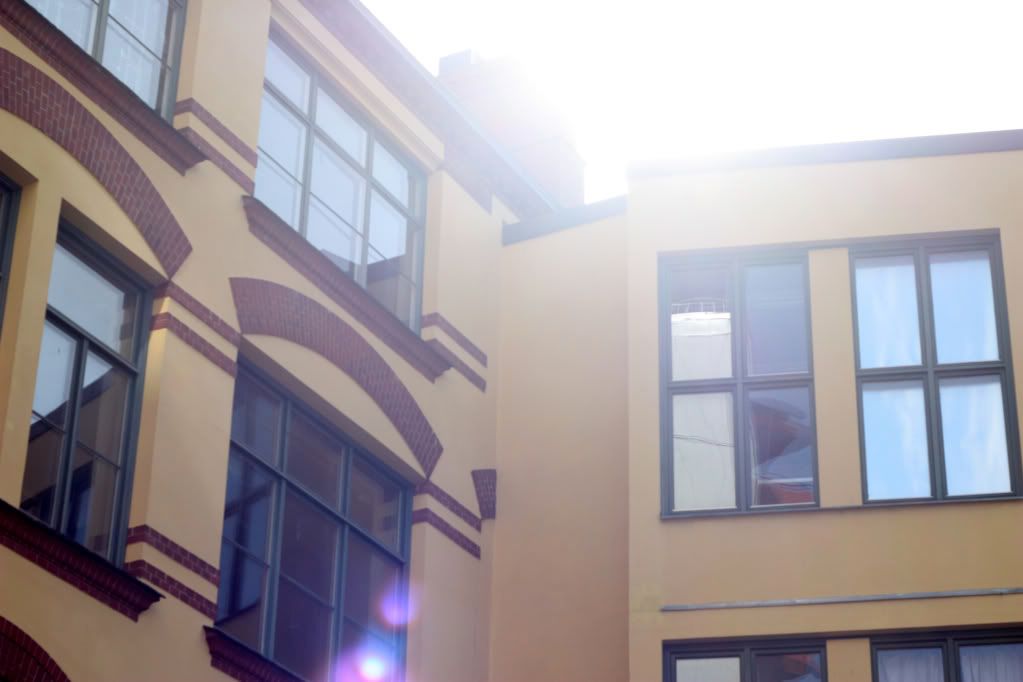 My gorgeous friend, Katinka, with the coolest "russe-pants" I've EVER seen.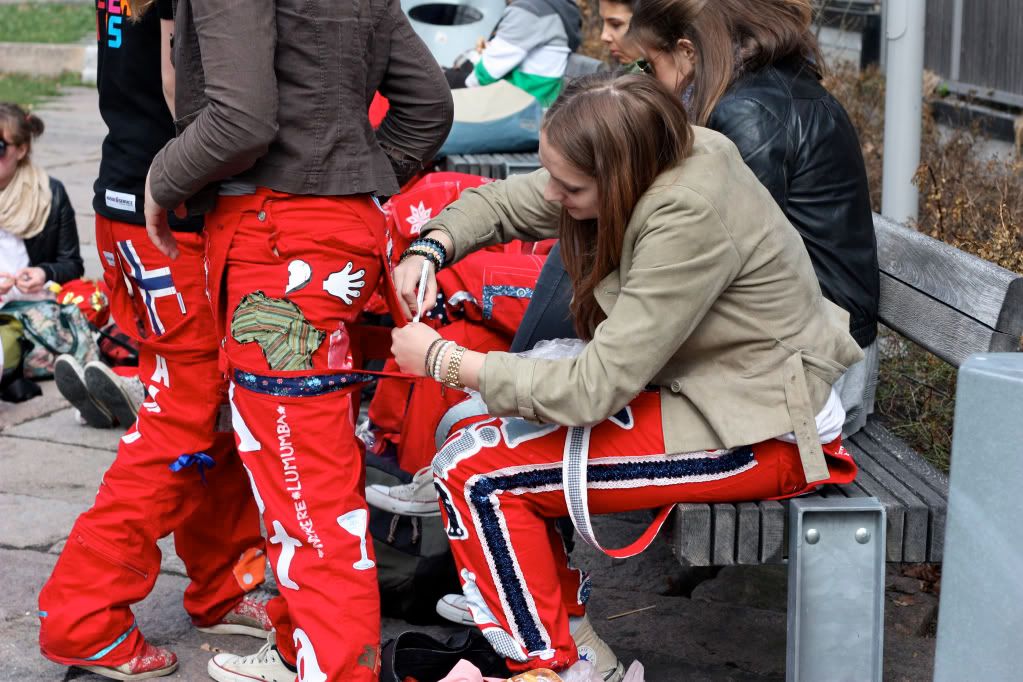 Decorating each others pants.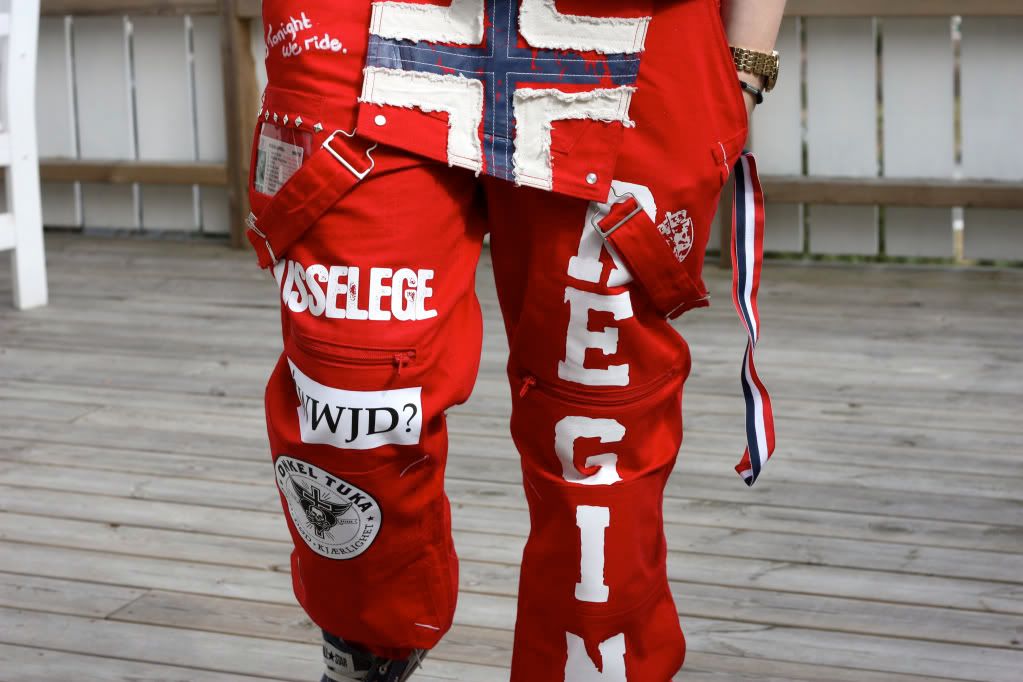 A bunch of kids asking for "russe"-cards.
"Russe"-baptism. Baptisted in beer.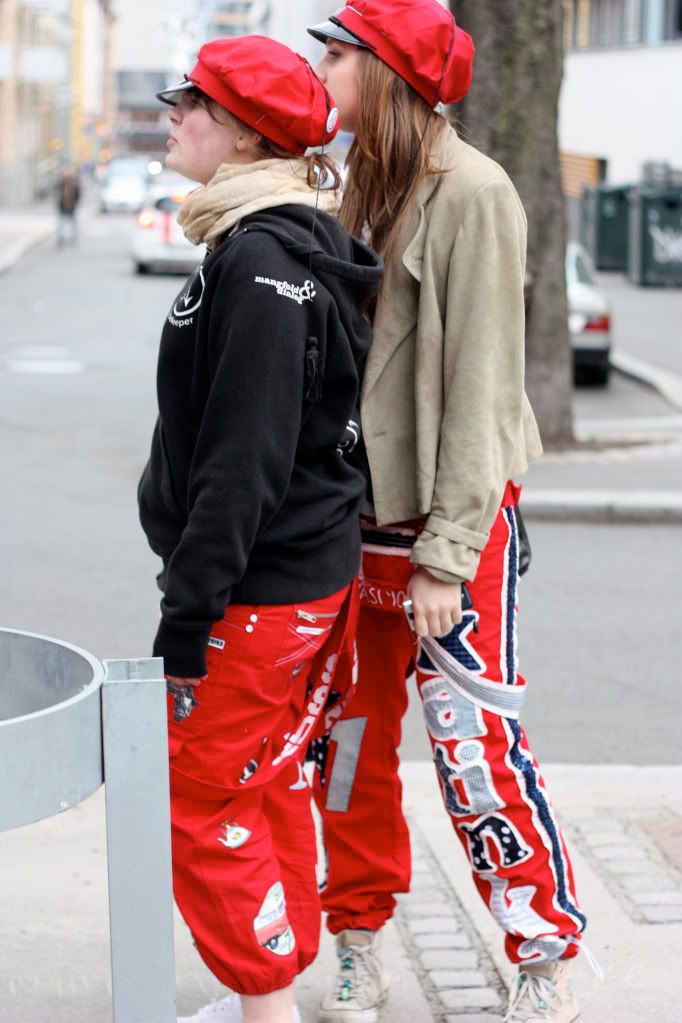 My dearest Synnøve and Katinka.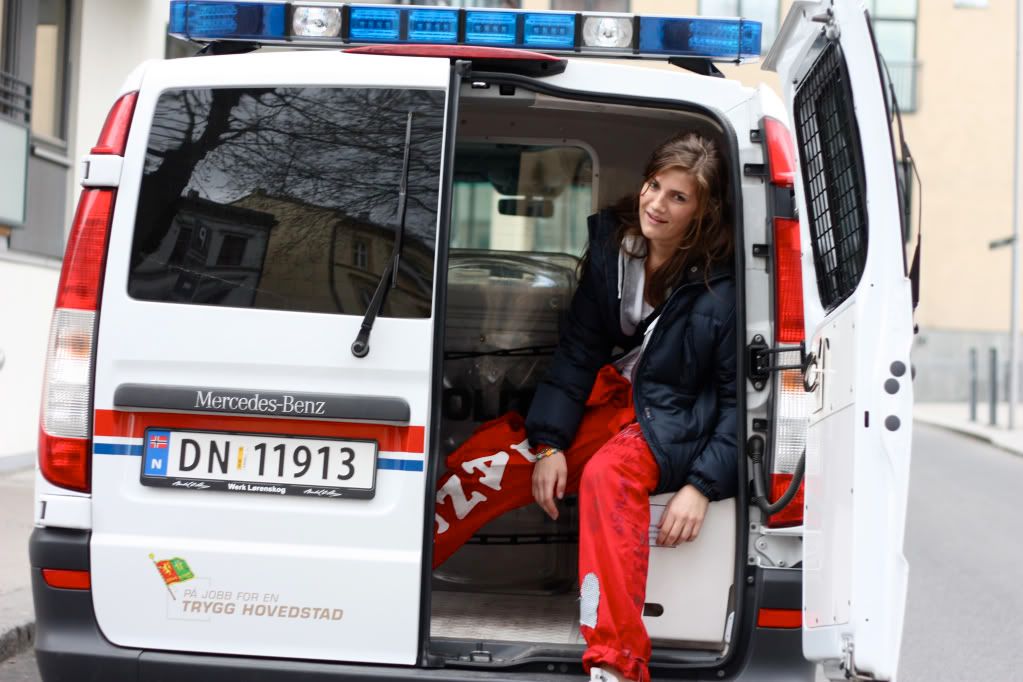 My sweet Ingrid was taken by the police.
A bunch of weird girls and a royal guardsman.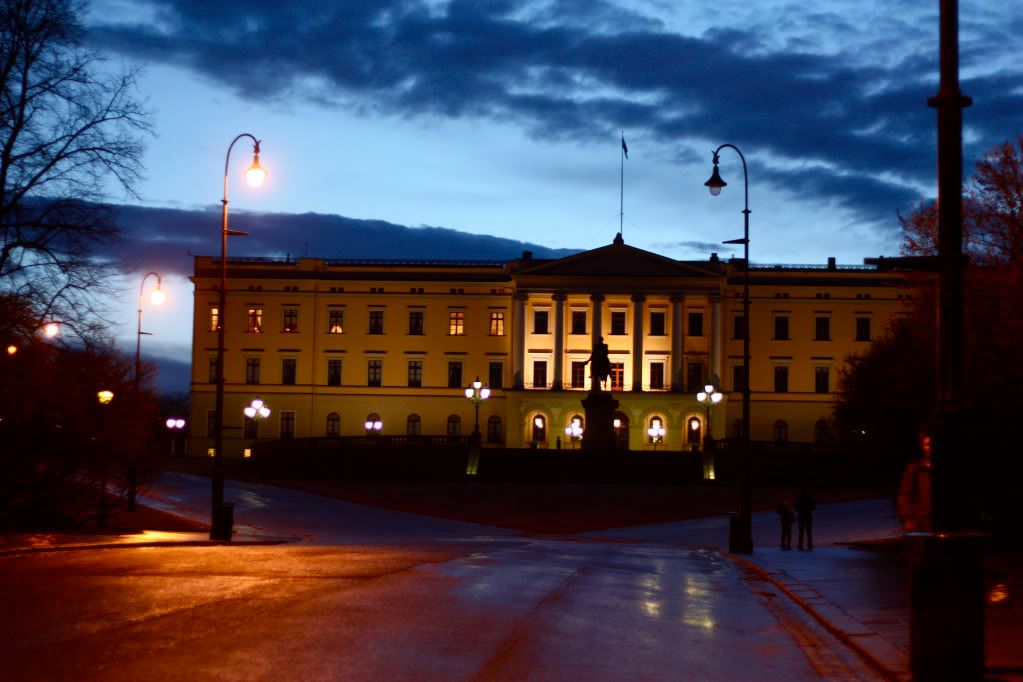 Night in Oslo. The Royal Palace.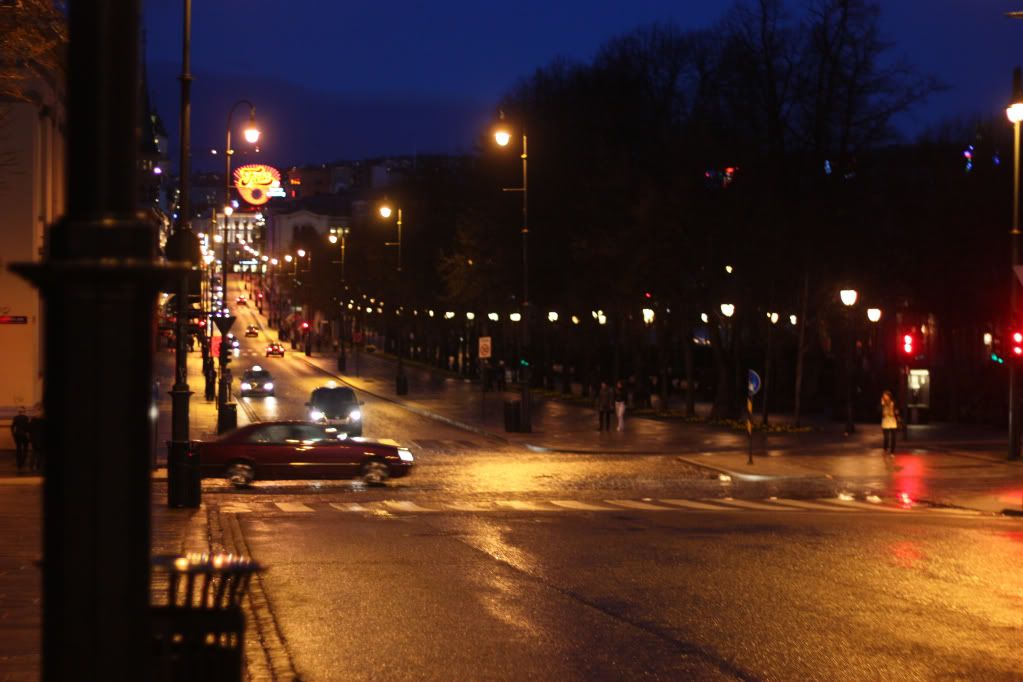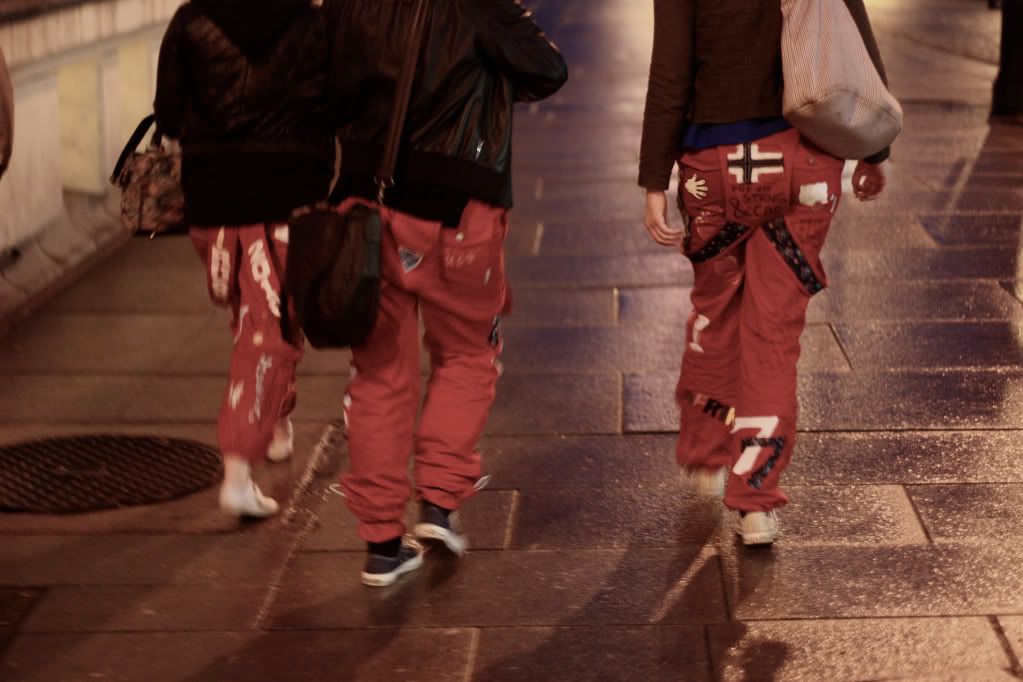 ♥